The new NDP Budget had big promises to keep, one of the biggest being better post-secondary funding. The education budget was unveiled this week keeping campaign promises to students.
With $5.4 billion budgeted for 2015-2016, this reverses cuts by the Conservatives earlier in March, and actually increased operational funding by two per cent.
Aside from money, the provincial budget also introduced a two year tuition freeze, effectively stopping institutions from raising tuition each semester. This is welcome news for students who, like most people in college and university, don't have the financial wiggle room that comes with a career.
Devin Ostash, a third year auto service student at NAIT, is in that position. Newly married, he feels that his budget is tight enough, without tuition going up.
"In reality that lets me forecast for how it's going to be next year. It should be exactly the same, I don't have to think, is it going to go up is it going to go down. So that makes it easy actually," he said.
While the tuition freeze is great for students NAITSA president, Justin Nand, said it's not all good for schools.
"The effect on NAIT itself is, without increases to tuition every year, it can limit how much a program can grow, and the increase in resources the program itself has."
While the freeze might stunt some programs' growth, it's possible that more students will be able to attend post-secondary institutions, with $228 million budgeted for student aid programs this year.

Here's a breakdown of that how that money will be distributed,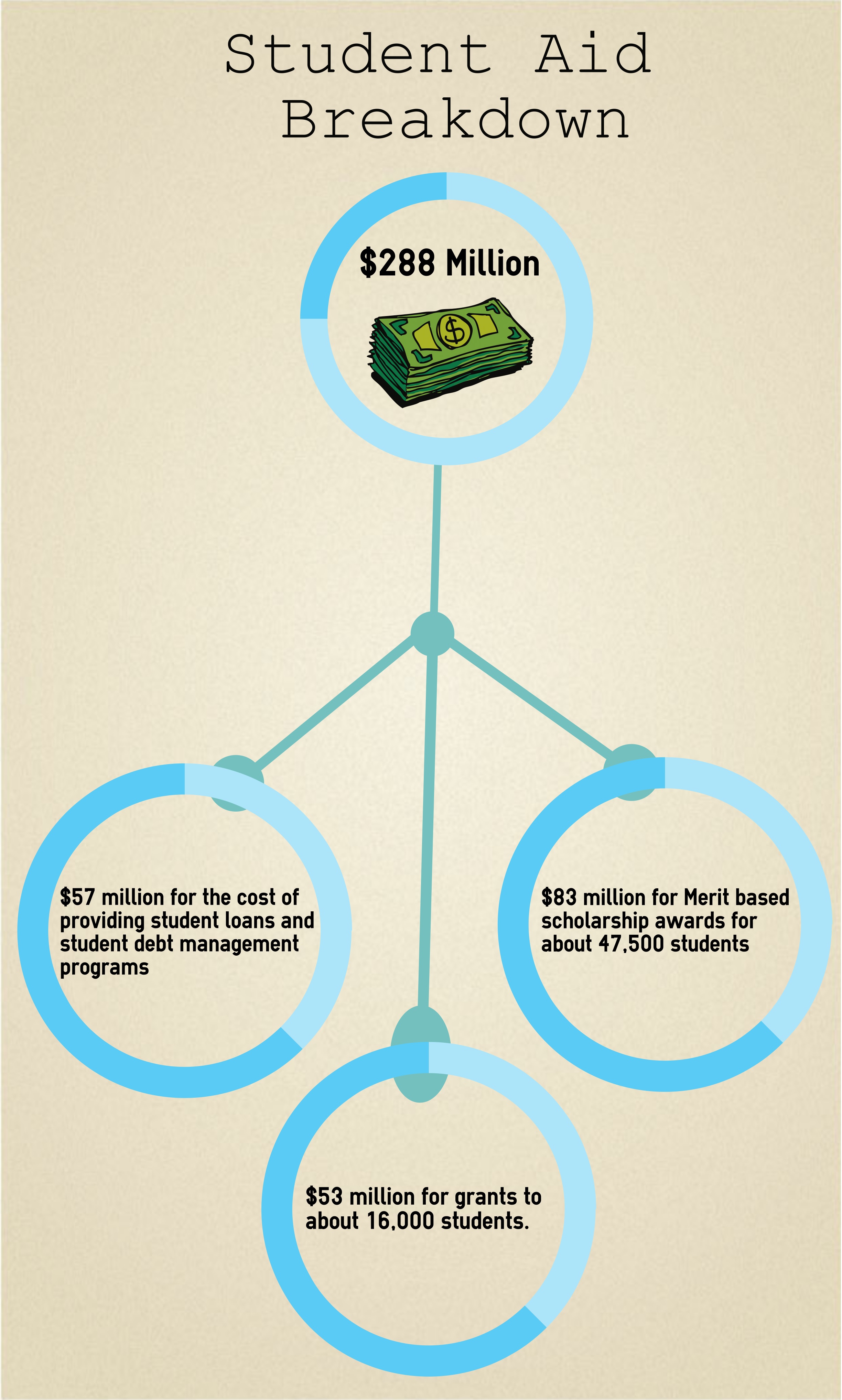 The new budget also has $579 million allocated for student loans, which would reach about 77,000 students. It's a $183 million increase from last year, allowing for increases in living expenses, and the new eligibility of apprentices and pre-apprenticeship programs, who previously couldn't apply.
The NDP budget increases it funding of post secondary for the next two years, allocating $5.9 billion in 2016-17 and $6 billion for 2017-18.
Albertans will determine if this commitment to education is worth it, as the NDP are projecting a $6.1 billion dollar deficit for this year.
---
Comments