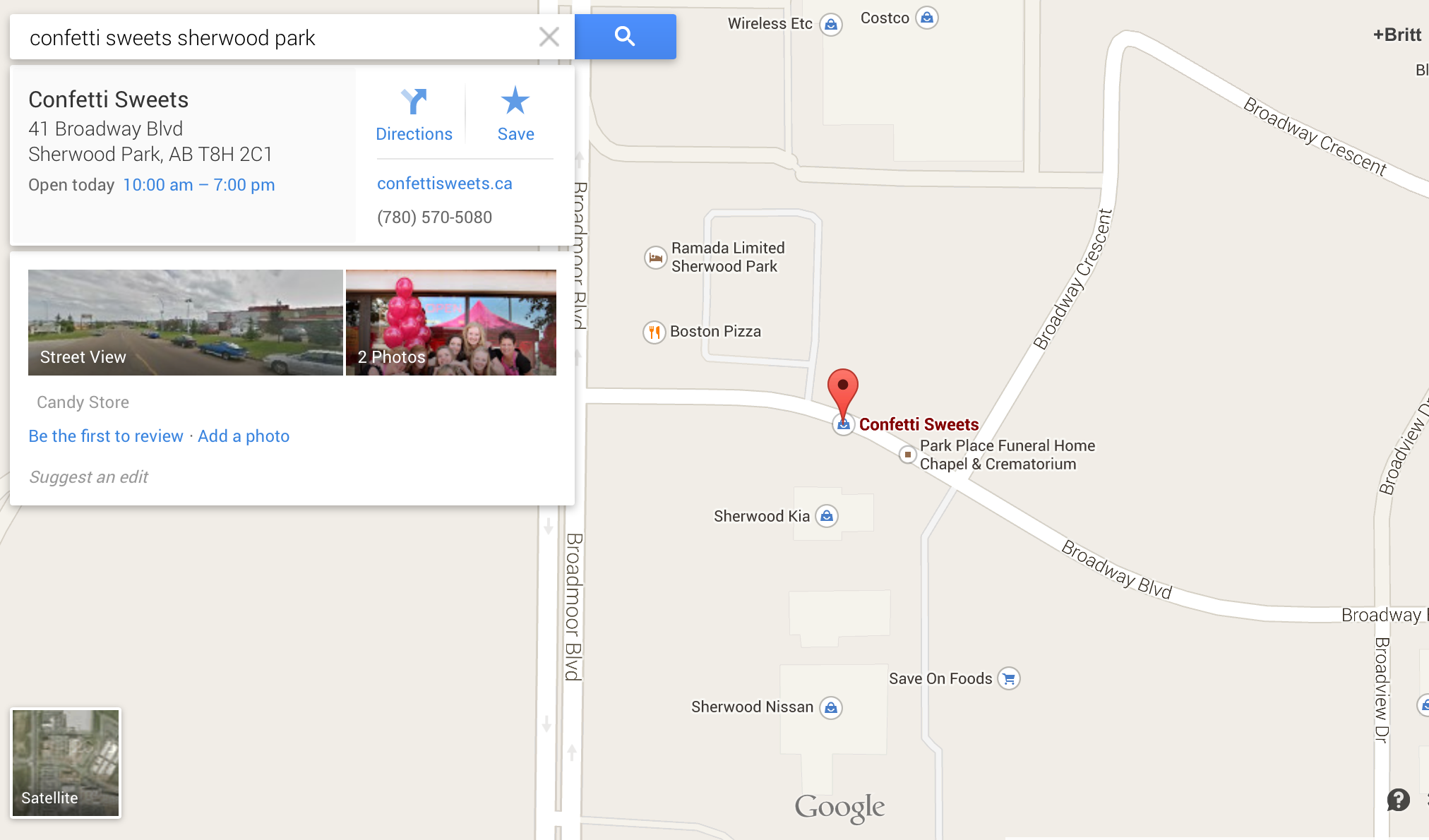 Small businesses always start out with the best intentions,the most determination and a lot of hard work.  Confetti Sweets is well known all around Edmonton's farmers markets for its fabulous cookies. This year at the Sherwood Park and district Chamber of Commerce business award , held at the Holiday Inn, at the Business Award Dinner, is where Confetti Sweets snagged the small business award, one out of the nine awards given that evening.

Kathy Leskow, the owner said. "It all started in my basement with a commercial kitchen about six years ago, and just took off." Kathy's small business became so busy the neighbours even had something to say about it, complaining of all the traffic to her house which led the County of Stratchcona approaching her to either scale back, which in the end forced her out of her home and into its current location at 41 Broadway Boulevard in Sherwood Park.

This extremely successful cookie company has been able to sell their great tasting cookies at nine different farmers markets around the city this past summer.  You can also find the cookies at Remedy Cafe, Friends of University Hospitals gift shop and the Organic box.

Tayler Burks, a frequent customer said, " I just absolutely love the cookies, the variety in flavours and tastes is just amazing." Tayler's sister Paige told me " I just can't seem to help myself every time I see them at the farmers market in Sherwood Park, I always grab a dozen."

The cute little shop has a display case with all the current kinds of cookies for sale and different cute little packaging that is available to take them home in, and of course displayed proudly beside the Business Information Service award for Marketing and totally awesome fundraising is the 2014  New Small Business award. Not only do they just bake great tasting cookies they also will host your child's next birthday party, help our with your fundraising event, add a nice touch to wedding favours as well as send you to your next corporate meeting with large orders.

They fit perfectly into the community of Sherwood Park and their success shows it. Kathy said, The business has just taken off and I don't think I could be any happier." Business as usual stays pretty busy for the small business award winner and Confetti sweets plans on keeping it that way and continuing to serve at the local farmers markets as well as in their own location.
---
Comments